Sign up Today For a Ringmasters Webinar!
One of the keys of Ringmaster's mission statement is that we believe that our success comes as a result of the success of our customers.  You. This year we are refocusing our efforts to provide you better customer service and to explore ways tobetter contribute to your success.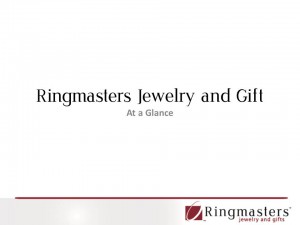 The first and most important task is to increase communication with you.  That is why we are so excited to introduce Introducing our new webinar program for potential and existing retailers.  These webinars are ONE-on-ONE experiences where we share tips to increase your success as well as get your feedback as how we can better serve you.  The features include:
• Totally 100% FREE! 
• Short and Sweet.  We know your time is valuable.  The presentations range from 10-18 minutes, followed by discussion.  You get a lot great information quickly  so you can get back to your day.
• Live presentations with a real person.  Not prerecorded videos where you can't ask questions or make suggestions.
• We walk the walk.  Each webinar creates action items for our team that we diligently complete and report back to you.  It's not just another meeting.
• Requires no commitment to participate.  If what we show doesn't appeal to you, we won't harass you or try to talk you into anything.  We like to have happy clients, not forced ones.
• Current webinars you can register for are "An Introduction to Ringmasters", "Tools for Brick and Mortar Locations", and "Tools for Online Retailers".
One more time. It's free, no obligation, and useful information. It's a no lose situation for you.